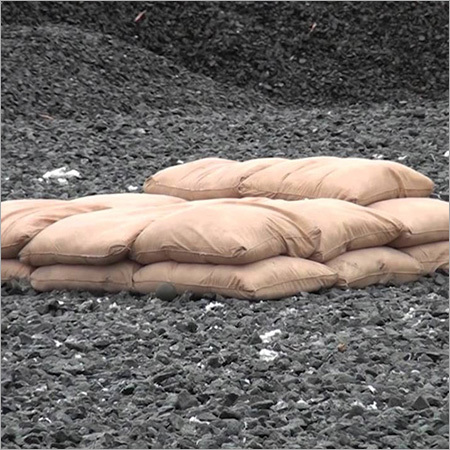 Blastsax (lightweight Alternative To Sandbags For Eod - Iedd - Cbrne)
Product Code : 28
Product Description
CBRNe Equipment - Blastsax (lightweight Alternative To Sandbags For Eod - Iedd - Cbrne)
The Single BlastSax Bag absorbs around 20 Ltrs of water in just 3-5 minutes. A BlastSax bag is light weight just 700 gms. It provides, aqueous decontaminants to neutralize CBRN threats. It can help mitigate the spread from Dirty Bombs, can be used to mitigate against TATP .
No sand, no mess, safe, non-toxic, non-corrosive, non hazardous, biodegradable, light weight, easy to carry, easy to use, no tooling is required no special training necessary and easy for storage with 5 year shelf life.

Utilities are:

IEDD applications: Pipe bombs, Forensic evidence preservation, as backstop for disruptors, High order protection in sensitive locations where collateral damage is unacceptable.
BALLISTIC PROTECTION: BlastSax has been proven effective at stopping: Glock 19 Hollow Point,Hollow Point, Ball, Bushmaster M4 5.56 Steel Core, Russian 91/30 N BL755 with 4oz PE charge.

BlastSax – Lightweight alternative to sandbags for EOD / IEDD / CBRNE: One man can carry 40 BlastSax® at one time in dry state. (This equals 800kgs sandbag weight).

BLASTSAX can be used by

Local City and County Bomb Squads
Emergency Management and Planning Officials
Law Enforcement
Armed Forces Disaster Preparedness Officials
Counter Terrorism Divisions
EOD
Each Commercial Pack contains 20 BlastSax Bag. Each Safety Pack contains 5 BlastSax Bag.

Contact Us
R-482, New Rajendra Nagar, Sushil Muni Square,Near Punjab National Bank, Shankar Road, New Delhi, Delhi, 110060, India
Phone :+917042671296